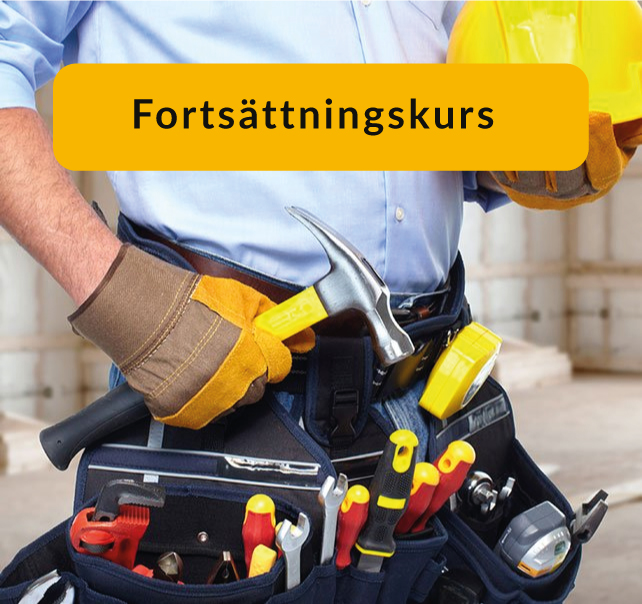 Arbetsmiljösamordnare, fortsättningskurs BAS-P/BAS-U
The course Construction work environment coordinator BAS-P and BAS-U gives you the necessary work environment knowledge to be able to act as a BAS-P or BAS-U in a construction or construction project. The course complies with the Swedish Work Environment Authority's knowledge requirements according to AFS 1999:3, AFS 2020:1, and the Working Environment Act chapter 3. Part 1 (basic course) and part 2 (continuation course) together correspond to a three-day training that meets the market requirements for BAS-P and BAS-U training. Continuing courses BAS-P and BAS-U give you a broad knowledge of the work environment regulations that affect a construction or construction project. The BAS-P/-U must be aware of these regulations in order to act in their roles. Episodes 10 to 17.
The course includes 7 sections that contain, lectures, course material and exercises. If you have previously taken the basic course, the continuation course ends with a digital test, if you pass the test you will receive a certificate for BAS-P and BAS-U.
Course sections:
Section 10 – Design of the workplace

Section 11 – Technical regulations (part 1), scaffolding, ladders and work stands

Section 12 – Technical regulations (part 2), lifting devices, machinery, work equipment

Section 13 – Illnesses and Accidents

Section 14 – Hazards (Part 1), Noise and Vibration

Section 15 – Risks, Chemical work environment risks, hygienic limit values

Section 16 – Hazards, Quartz and Asbestos

Section 17 – Load ergonomics

Final exam